Home
Welcome to the Official Website of the Cape Cod Author
Available October 2013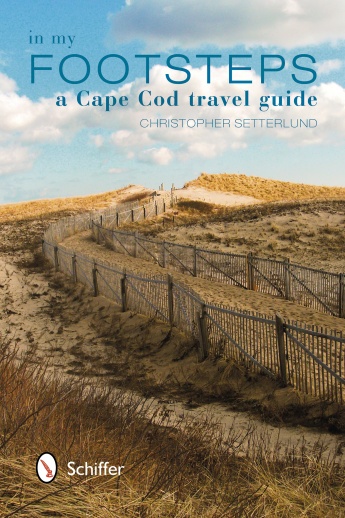 Within the pages of this book are tours of select locations around the beautiful Cape Cod peninsula. The author and guide is a 12th generation Cape Codder. Readers are taken from one end of Cape Cod to the other, following succinct, clear directions, and provided with engaging information about each site along the way. There are many well-known attractions listed here, but also many less recognized spots that only "locals" would truly know and treasure. Popular beaches, historic homes, and lighthouses from Sandwich, around the Cape via Provincetown, Chatham, Falmouth, and back to Bourne are only part of what makes up Cape Cod, and this trip. This book goes deeper into the soul of Cape Cod. It will leave the reader and visitor feeling as if they are one with the land much as the author does. With all of the locations listed in geographical order, it is possible to walk, bike, and drive the Cape, seeing everything conveniently and simply.
Size: 6" x 9" | 196 illustrations | 160 pp
ISBN13: 9780764342097 | Binding: soft cover
Travel Blog
I have started a Travel Blog. This blog will be used to chronicle all of my travel writing. I will do my best to visit and then share the places I want to explore. Hopefully others will enjoy what I see.
These blog entries will also be posted on Cape Cod Today, Cape Cod's premier community web site.
Buy Plane tickets through CheapOair »
Digital E-Books!

The works on this website are all available as digital PDF files that are ready to download and enjoy. Please take a look at what I have to offer.
Praise
"Christopher, Congrats on your website and getting your stuff out there. Your body of work is impressive. Hope you continue to find lots of inspiration to fill those coming pages."
– Sarah Duran, Executive Assistant at New Line Cinema
"Christopher, all best wishes for success with your writing."
– Anne LeClaire, critically acclaimed author of
Entering Normal and Leaving Eden
Join the Mailing List
To join the mailing list and receive updates on future releases, please submit your name and email address below.