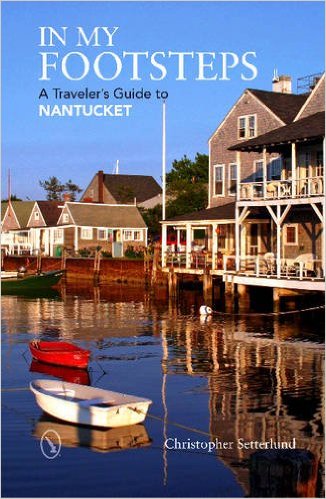 In My Footsteps:
A Traveler's Guide to Nantucket
Paperback - July 15, 2016
Thirty miles off the Cape Cod shore sits the quaint historic island of Nantucket, the Far Away Island. Once one of the richest towns in America thanks to its leading role in the whaling industry, the island reinvented itself in the twentieth century as a destination spot for tourists. This traveler's guide takes you on a round-the-island tour, noting its infamous cobblestone streets, world-renowned restaurants, museums, fabulous shops, and acres of conservation lands. You'll discover the historic homes, lighthouses, and beaches that make the island famous, but also some truly incredible locations only a local would know. Brant Point Lighthouse, the Nantucket Whaling Museum, Madaket Beach, and Sconset Village are only the beginning. See why Nantucket is a favorite vacation spot for everyone from families with young children to corporate executives looking for a paradise to truly get away from it all.
» Order now from Amazon »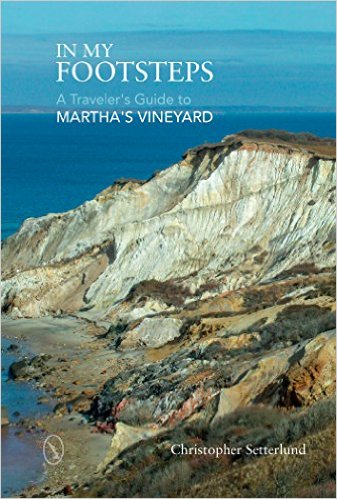 In My Footsteps:
A Traveler's Guide to Martha's Vineyard
Paperback – February 12, 2016
For centuries, Martha's Vineyard, the Massachusetts island off the coast of Cape Cod, has attracted everyone from celebrities and presidents to everyday folks seeking a respite from the busier pace of the mainland. This travel guide takes you on a complete tour around the island, showcasing more than 75 locations. A mix of quaint charm and stunning natural beauty gives the Vineyard a truly unique allure. Historic homes, lighthouses, renowned restaurants, and miles of pristine beaches are only the starting points for the wonders that have made this island of not quite 100 square miles a coveted vacation spot. Through clear and concise directions, including addresses, distances, and GPS coordinates, this unique guide whisks you around the island, stopping at both must-see popular spots and lesser-known hidden gems treasured by the locals.
» Order now from Amazon »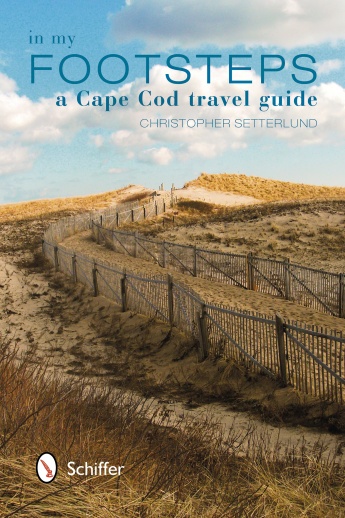 In My Footsteps:
A Cape Cod Travel Guide
Paperback – October 28, 2013
Within the pages of this book are tours of select locations around the beautiful Cape Cod peninsula. The author and guide is a 12th generation Cape Codder. Readers are taken from one end of Cape Cod to the other, following succinct, clear directions, and provided with engaging information about each site along the way. There are many well-known attractions listed here, but also many less recognized spots that only "locals" would truly know and treasure. Popular beaches, historic homes, and lighthouses from Sandwich, around the Cape via Provincetown, Chatham, Falmouth, and back to Bourne are only part of what makes up Cape Cod, and this trip. This book goes deeper into the soul of Cape Cod. It will leave the reader and visitor feeling as if they are one with the land much as the author does. With all of the locations listed in geographical order, it is possible to walk, bike, and drive the Cape, seeing everything conveniently and simply.
Digital E-Books!

The works on this website are all available as digital PDF files that are ready to download and enjoy. Please take a look at what I have to offer.
Praise
"Christopher, Congrats on your website and getting your stuff out there. Your body of work is impressive. Hope you continue to find lots of inspiration to fill those coming pages."
– Sarah Duran, Executive Assistant at New Line Cinema
"Christopher, all best wishes for success with your writing."
– Anne LeClaire, critically acclaimed author of
Entering Normal and Leaving Eden
Join the Mailing List
To join the mailing list and receive updates on future releases, please submit your name and email address below.